In these quarantine days, I know most of you stuck at home won't have fancy tools and ingredients but have legit cravings for something sweet. So for all of you, here is a "no-fancy-tool" recipe for the gooiest, fudgiest and probably the easiest chocolate fudge brownie recipe you'll ever come across.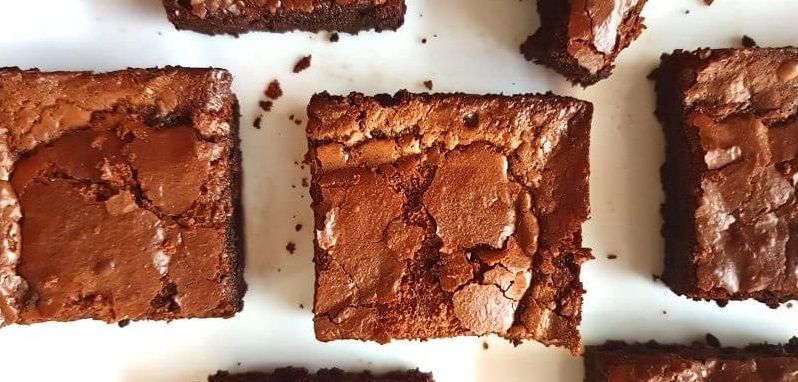 Prep Time: 15 minutes | Cook Time : 45 minutes | Total Time: 60 minutes
INGREDIENTS
1/2 cup unsalted butter
200gms Chocolate (Dark or milk)
1 cup sugar
3 eggs
1 tsp Vanilla (you can skip this if not at hand)
1/2 cup all-purpose flour (or wheat flour)
1/4 cup unsweetened cocoa powder
1/2 teaspoon salt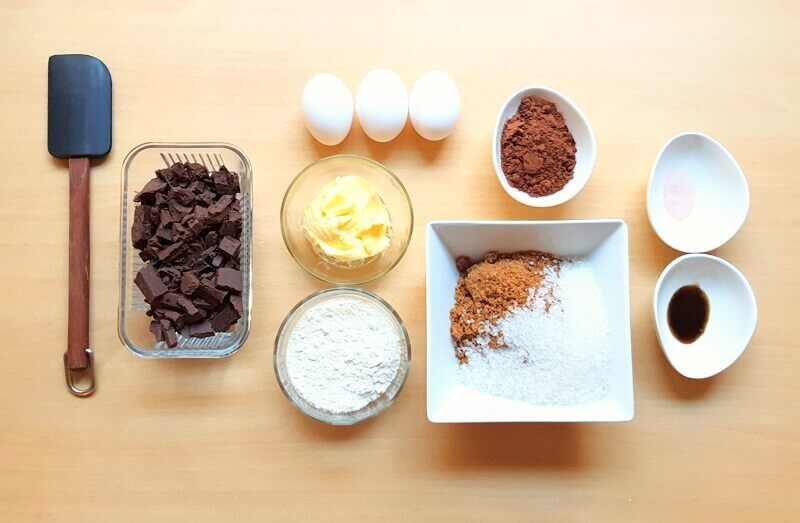 Fudge Brownie Recipe Method
In a bowl, add the grated chocolate and butter. With the help of a microwave oven, heat both of them (30-second bursts) till they melt and combine. If you don't have a weighing scale for the chocolate, worry not. The package of the chocolate always says the number of grams inside.
Take another bowl and add sugar in it. You can use brown sugar or white sugar, or use 50% white and 50% brown. I once made it with a combination of both, and once made it entirely with brown sugar, it turns out delicious regardless.
Start adding one egg at a time. Beat the mixture to incorporate air and to make it light in texture (it becomes light in color as well!) This is how it should look like after all eggs are mixed in sugar.

Now add in the chocolate-butter mixture that you had melted before and vanilla at this point, and mix till everything combines.
The last step to making the brownie batter is to add in the cocoa powder, the flour, and the salt (we use Himalayan salt at home, therefore it looks pinkish). One thing to note here is that you can also use wheat flour instead of plain flour, and that would not mess with the taste or texture at all.
Pour in all the batter into a square pan lined with butter paper and greased. Pop this into a heated oven at 180-degree Celcius for about 40-45 minutes. Stick a toothpick in the middle, and take it out even if it comes out with a few crumbs (you may see some crumbs on the stick but they're perfectly cooked after all that time in the oven).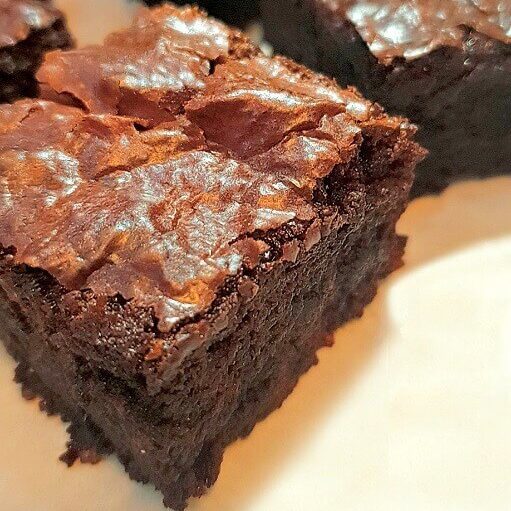 You can add extra chocolate chunks in the batter, or even nuts if you prefer. These taste great when warm and the best when served with a dollop of vanilla ice-cream!
This recipe yields 9 generous squares of the best Chocolate Brownie you'll ever eat!
I hope you do try this fudge brownie recipe and share your feedback with us. Don't forget to share some pictures of your brownies as well.