Since past five years, we have made several cakes that we thought we wouldn't be able to make at first. But we like challenges and we were able to exceed our customer expectations. Unfortunately, we couldn't take pictures of many such cakes made during the initial years of OUAC. So, these five cakes didn't get as tough competition as they should have.
You can see why I gave it the first position. It gives the impression to the audience that the top two tiers are merely supported by feeble leave branches. Did I say they aren't ! :O
This wonder is a carved cake. If your kids watch frozen, here is the one that would make their birthdays memorable.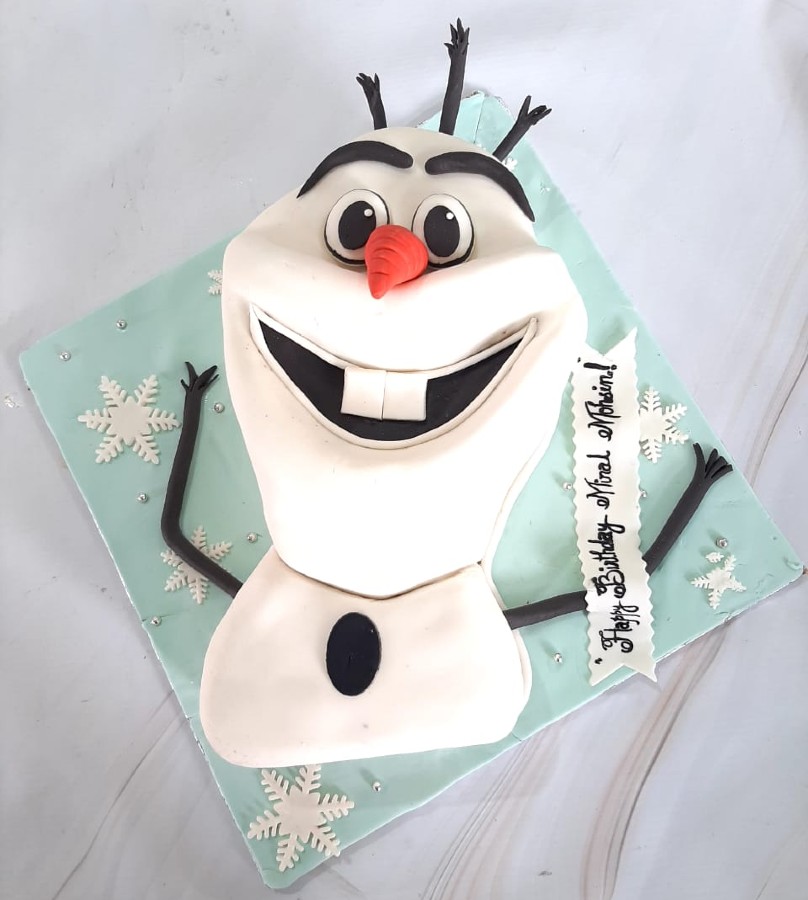 This one's for the foodie around you. By the way, the menu can be changed from ketchup bottle in the air to mayo or cheese bottle.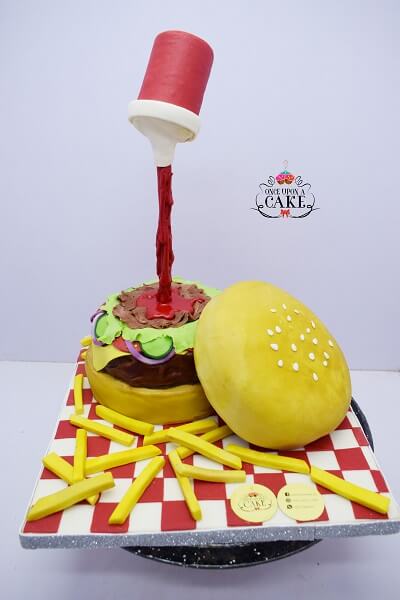 Perhaps the best cake for house warming party. 🙂